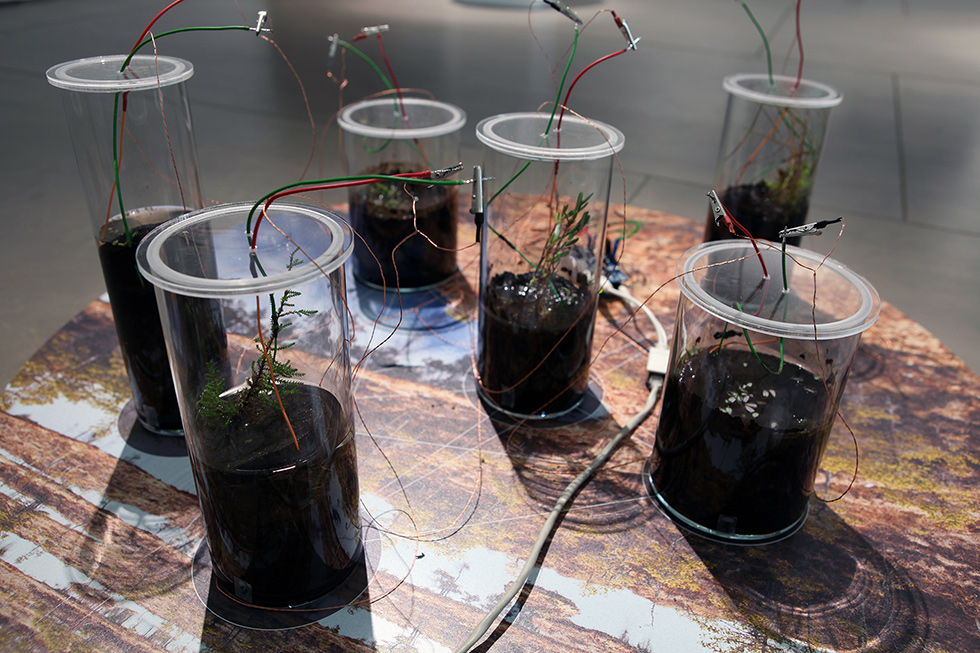 Fluctuations of Microworlds
Generative audiovisual installation. 360° video and data visualization in VR. Time lapse video. Data sculpture. Digital prints/object.
Media art installation consisting of five interrelated works which are part of art and science research project that explores local ecosystems for envisioning renewable future scenarios, by reconsidering our relations with nature and technology, biological and social systems, human and microorganism worlds. It uses the MFC (Microbial Fuel Cell) technology that generates electrical energy by using microorganisms – bacteria found in the soil, sediments of the pond or sewage.
Collected data are interpreted as realtime audio-visual installation, VR environment, time-lapse video, digital prints/object and data sculpture.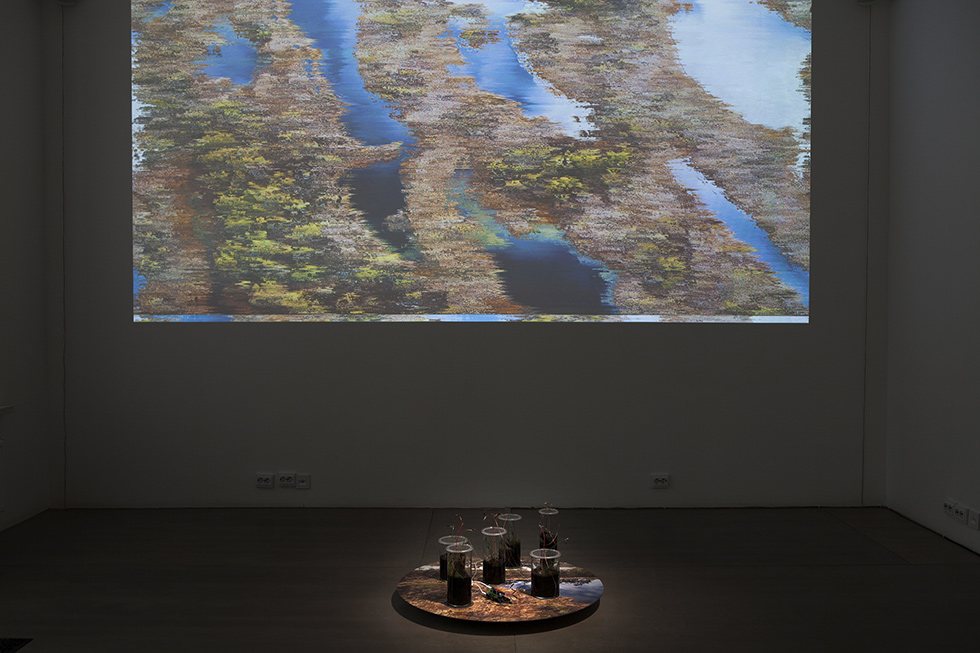 1. Swamp Battery (2017). Generative audiovisual installation
Cells of the bacteria battery have been made using mud from swamps in Latvia. Fluctuations of the bacteria electricity are transformed in sonic structures which control and interact with video image from the Kemeri marshland.

2. Swamp Battery (2017). 360 degree video and data visualization in VR environment
In swamps of Latvia artists have undertaken experiments with bacteria batteries. Exploring local ecosystems they tend to reveal new facets in our relationships with the nature. Using 360 degree video and VR in data visualization artists welcome to have a look in the virtual landscape of the Kemeri marshland.
3. Pond Radio (2016). Time-lapse video
In May of 2016 six cells of the bacteria battery (MFC) were installed in the pond of Van Abbe contemporary art museum (Eindhoven, the Netherlands) as a part of realtime six channel sound installation. Recorded images and data from the electricity produced by bacteria were transformed in 20 minutes long time-lapse video accompanied with the sound generated from live installation.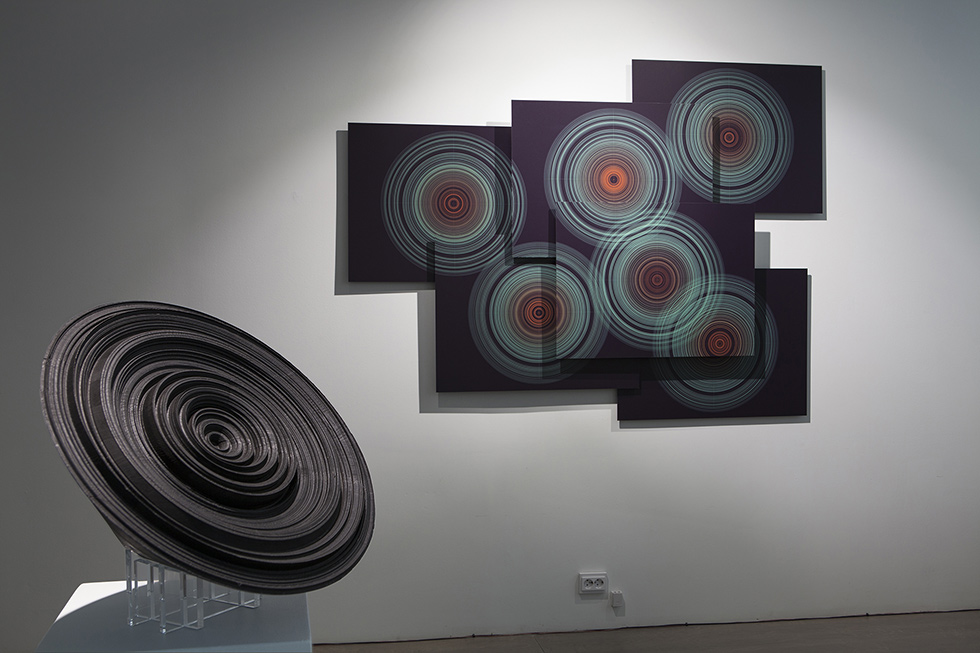 4. Pond Radio (2016). Digital prints/object
Graphic visualizations show fluctuation of electricity created by bacteria from each of the six cells installed in the pond of Van Abbe museum.

5. Pond Radio (2016). Data sculpture
Combined values of the electricity from all six bacteria cells are used to create three dimensional data sculpture.
EXHIBITIONS
Alarm. Agents for Change | Facing the Anthropocene exhibition, THEMUSEUM, Kitchener-Waterloo, Canada, 2020
Purvitis Award exhibition, Latvian National Museum of Art , Riga, Latvia, May – June 2019
Eco-Visionaries exhibition, HEK, Basel, Switzerland, 2018
Solo exhibition Fluctuations of Microworlds, RIXC gallery, Riga, Latvia, 2017