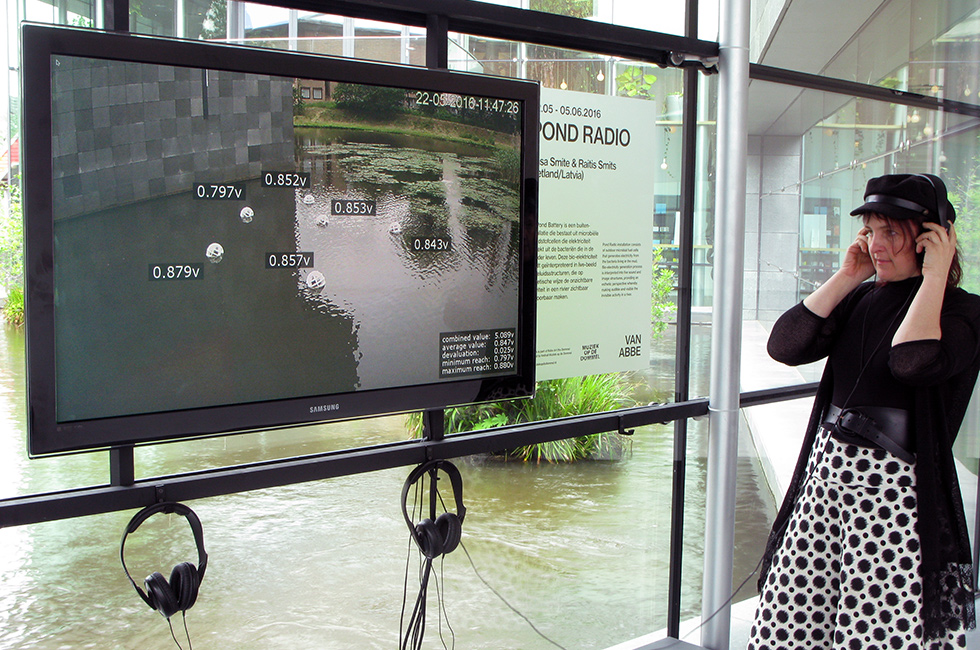 POND RADIO
Outdoor bio energy sonification 6 channel sound installation
Pond Radio is a next version of Pond Battery live out-door sound installation. It is formed by the grid of six to nine microbial fuel cells each equipped with micro radio transmitter/receiver transmitting the readings of produced electricity to the base station from where those values are sent to the computer and soniffied in six to nine channel sound installation. Micro radio transmitters are powered from the electricity generated by fuel cells installed in a pond. Installation is accompanied with live video feed showing voltage fluctuations of each electrode.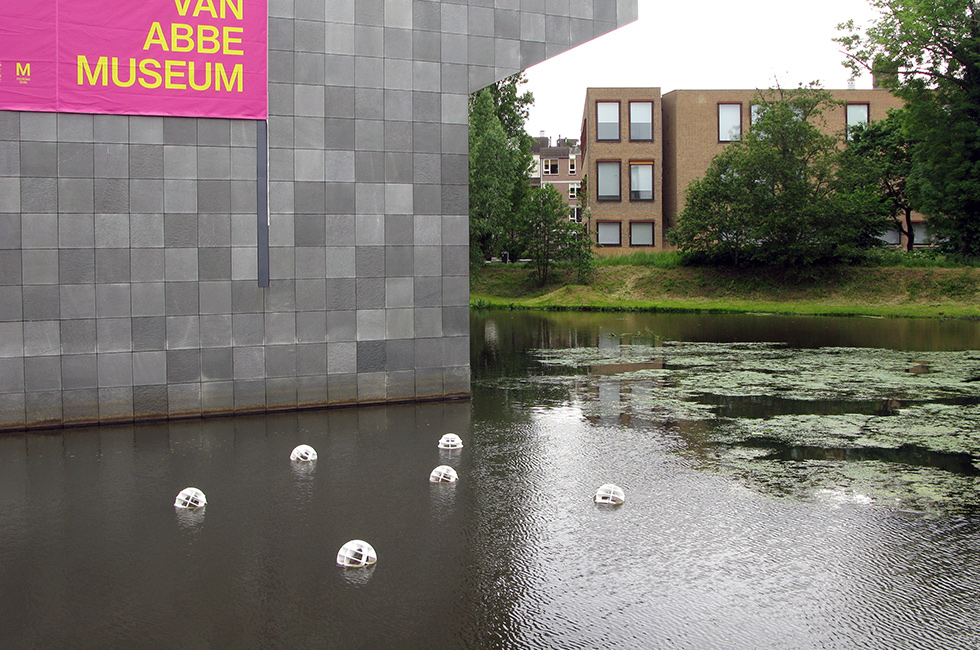 Pond Radio installation in Van Abbe Museum
Project is being developed in collaboration with the scientists Arturs Gruduls and artist Voldemars Johansons.
Installation is a part of Biotricity project series an ongoing art and science research project, exploring dynamics of local ecosystems for envisioning the renewable future networks.
EXHIBITIONS
Festival Muziek van de Dommel exhibition, Van Abbe Museum, Eindhoven, The Netherlands, May 22 – June 5, 2016