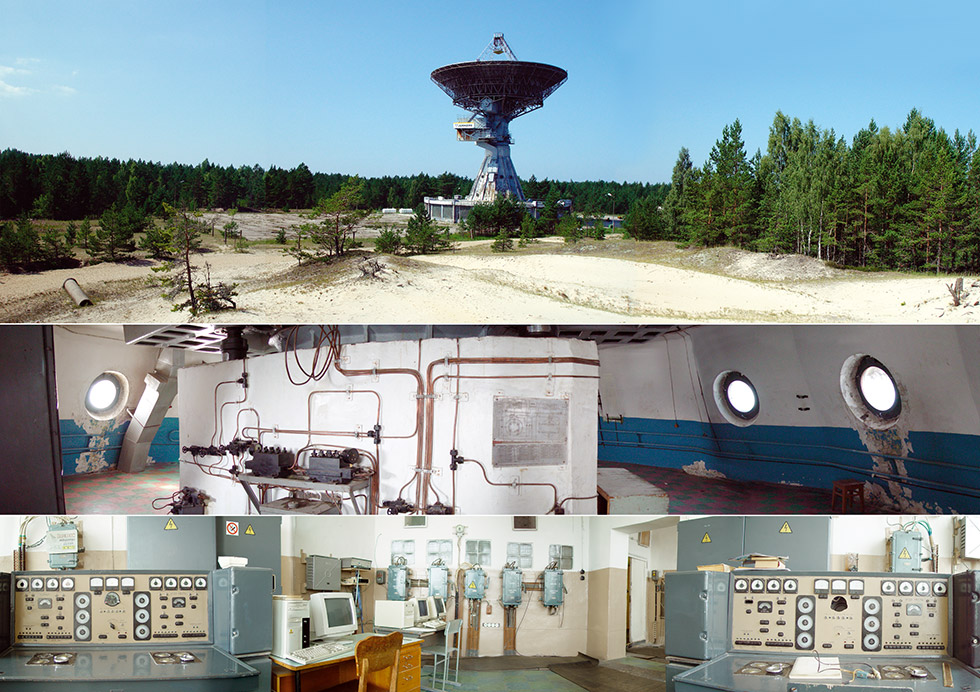 RT-32. ACOUSTIC SPACE LAB
Video installation. DVD (48 min.)
Rasa Smite, Raitis Smits in collaboration with Martins Ratniks
Video installation and DVD contains multimedia research of the VIRAC (Ventspils Radio Astronomy Center) radio telescope RT-32. It covers the history of this top-secret Soviet-era military object, including precise technical data and its conversion to scientific and civilian use. It also introduces with the international Acoustic.Space.Lab symposium for sound art, radio and satellite technology. It took place in August 2001, with participation of more then 30 artists, radio amateurs and community radio activists from all over the world.
Part One: Secret past of former Soviet radio telescope RT-32
Part Two: Acoustic Space Lab at RT-32
In the forests of western Latvia, in Irbene near Ventspils, are located the Soviet-era 32-meter fully steerable parabolic antenna RT-32, and 16-meter diameter antenna RT-16. Only in 1993, when the withdrawal of Soviet Army forces from the Baltic States was negotiated, was the existence of the antennas, and of the previously top-secret communication 'espionage' center Zvyozdochka (Звёздочка), revealed.
Since 1994, Latvian scientists of the VIRAC - Ventspils International Radio Astronomy Center are undergoing the process of restoring damages of abandoned antennas, and transforming them from military to scientific purposes.
To explore the antenna's potential for civilian and artistic use, an international "Acoustic.Space.Lab" symposium for sound art using radio and satellite technologies took place in August 2001 at the site of the RT-32.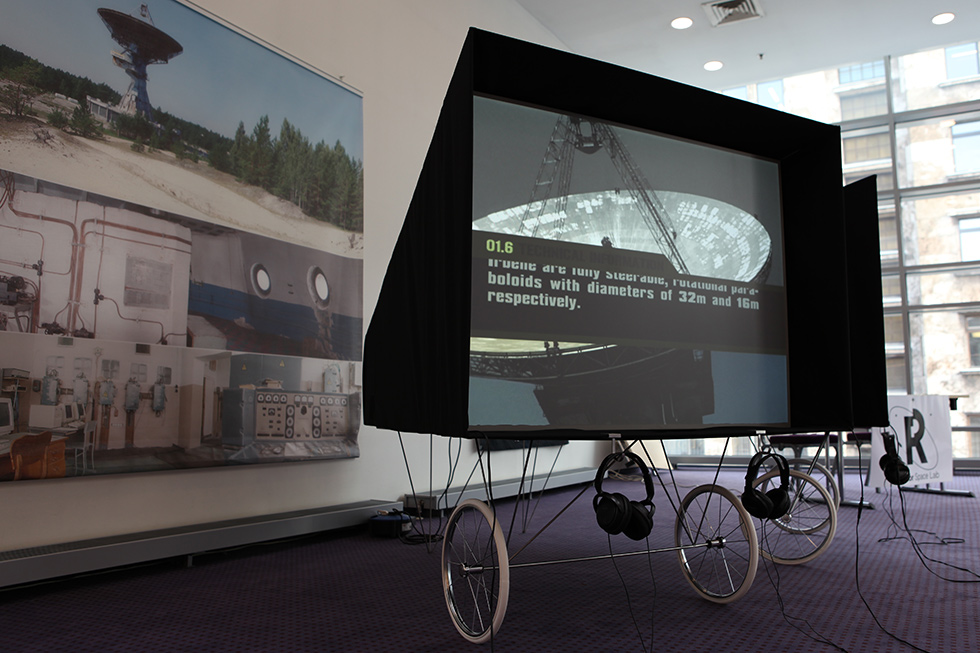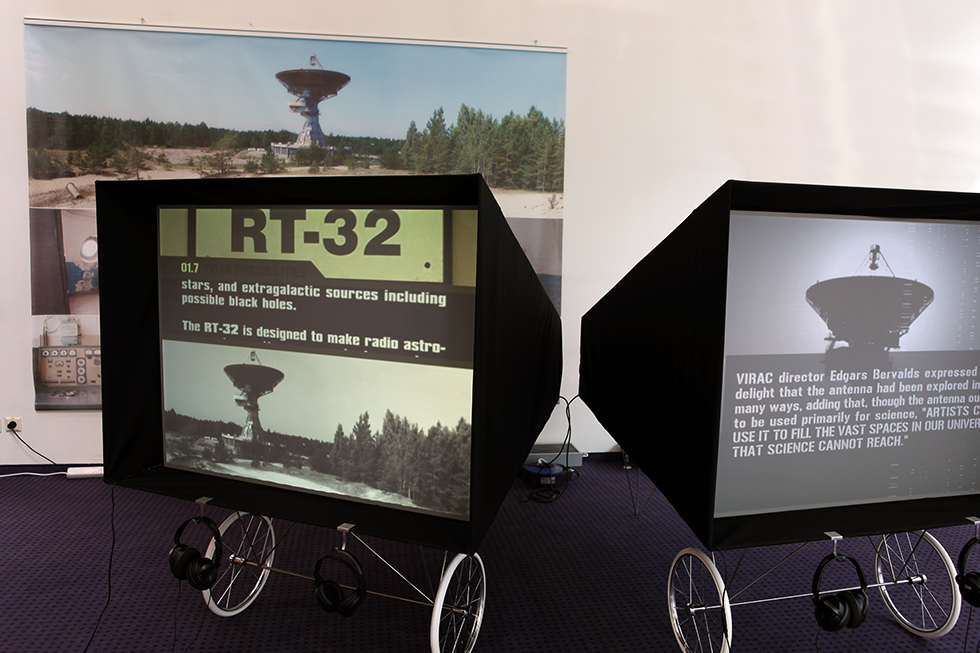 Credits: RIXC – production; Rasa Smite and Raitis Smits – artistic concept and project execution, photo, video, text, sound editing; Martins Ratniks– video editing; Clausthome – sound samples; VIRAC scientists and Acoustic.Space.Lab symposium participants for audio-visual-photo-textual contributions. 
AWARDS
The Leonardo - @rt Outsiders 2003 New Horizons Prize, Paris, France, 2003
EXHIBITIONS
Perspective of the Solar System, The Arsenals Exhibition Hall NMM, Riga, Latvia, Nov. 2014 – Feb. 2015
Collection II, kim?, Riga, Latvia, February – March 2010
The Second Moscow Biennale, Moscow, Russia, March 2007
Waves, The Arsenals Exhibition Hall NMM, Riga, Latvia, August 2006
Solar Radio Station, HMKV, Dortmund, Germany, May 2006
Art outsiders: Space Art , Paris, France, October 2003
World-Information.org, Amsterdam, The Netherlands, November 2002
COLLECTIONS
Work included in the collection of Contemporary Art Museum of Latvia